Tag Archive: crunch
---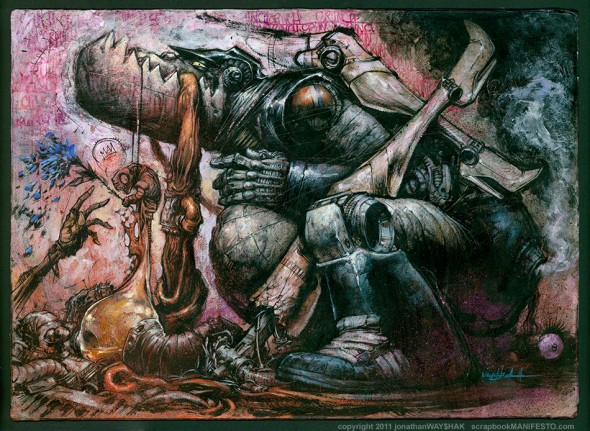 "Run Devil Run"
Showing tonight at the opening of GAG ME WITH A TOON 3 in the heart of Los Angeles, CA.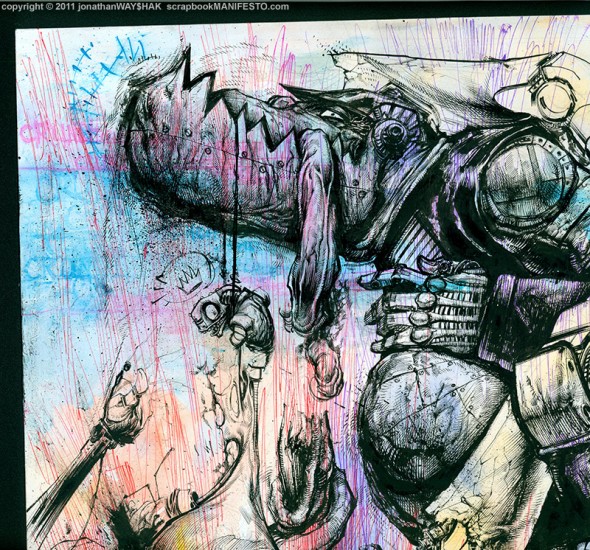 Yup. Work in progress for a show coming up this Friday in helLA.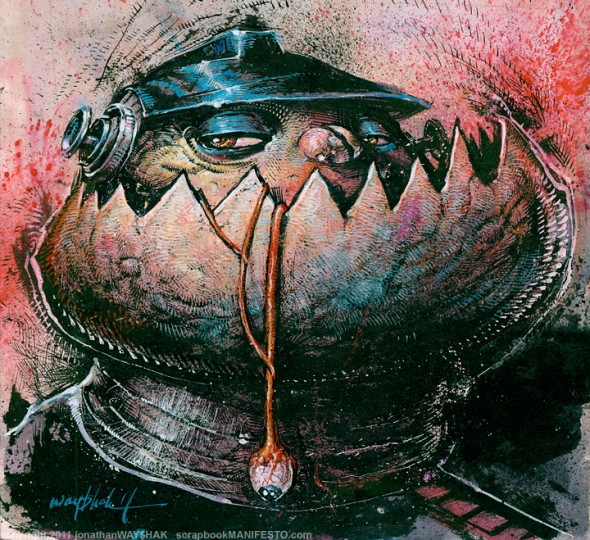 This is CRUNCH, a character from the crappy 80s cartoon, "Mighty Orbots". 6 3/4″ square. Something I did to get in the mood for a bigger painting I'm working on for the "Gag Me with a Toon 3" show opening Feb 4th in LA @ Melt Gallery.