Tag Archive: haves-and-have-nots
---
THIS SATURDAY NIGHT! 
"The Haves & Have Nots" group exhibition opens at the Varnish Fine Art Gallery in San Francisco.
I'm fortunate enough to be included in this show with this amazing group of art maniacs:  Barron Storey, Rick Berry, John Watkiss, Lee Ballard, Robert Bowen, Kiyoshi Nakazawa, Brad Isdrab, Doug Cunningham (Dug1), Scott Campbell, Lucien Shapiro, Sam Kieth, Ian Ameling, and Rogelio Martinez. 
Hope to see you all there.
(Oil Painting up top by Rick Berry)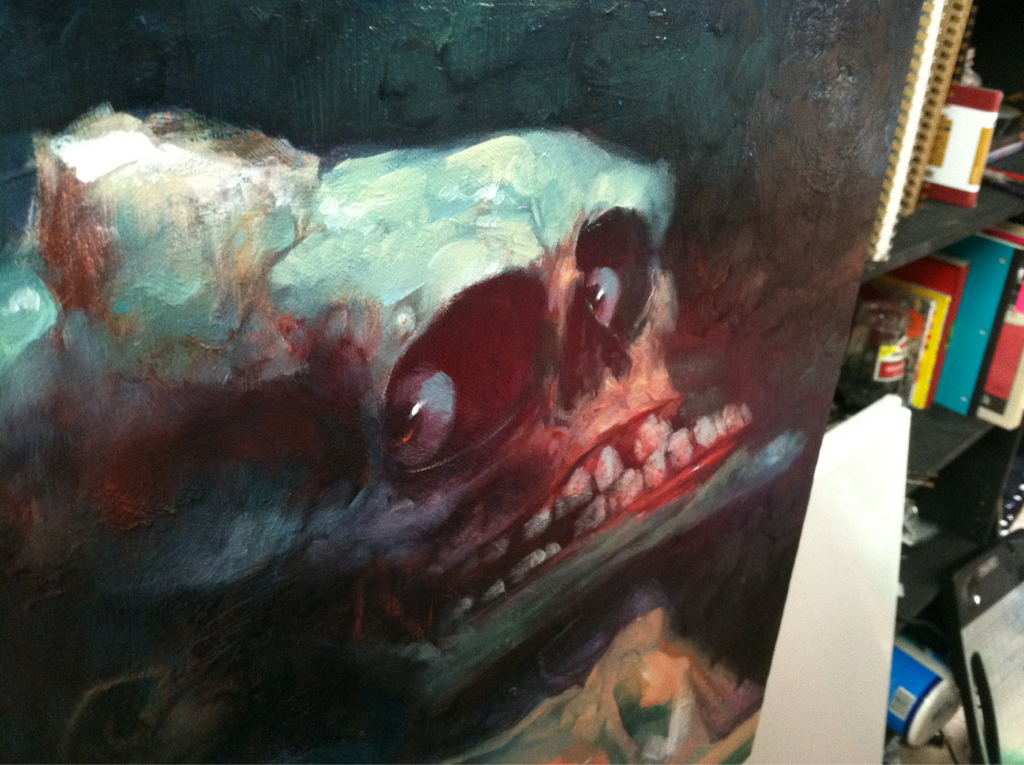 Work in Progress for the "Haves and Have Nots"show at Varnish Fine Art, opening April 7th in San Francisco. Yeah, I know I'm over the 3 day schedule I put myself on to finish this. Suck it.